PlayFest
A day of informal music making.
Following the success of previous years, which reveald some wonderful performing musicians in our community, PlayFest returns for 2022.  A full day of performances split into 4 sessions.
Introducing this year, a Cross-Arts session, welcoming artists, photographers and poets to participate.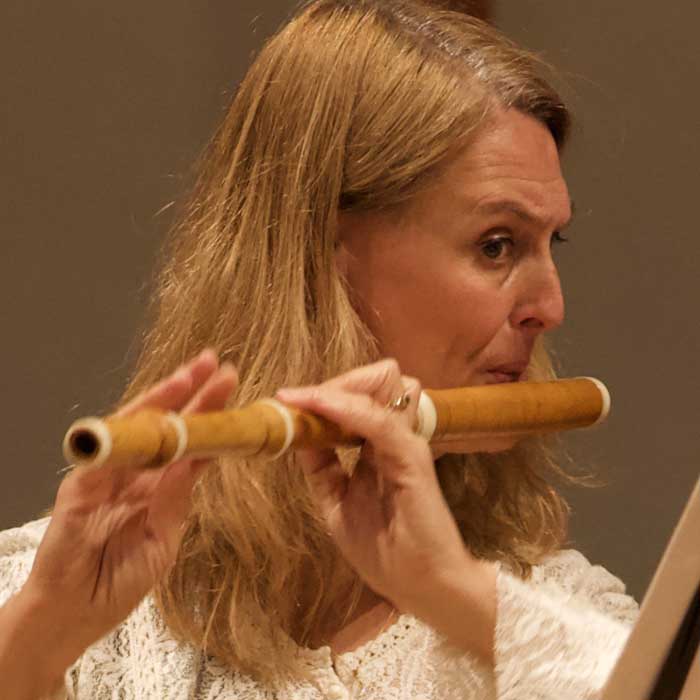 Sat 5 Nov
10.30am – 9.30pm
St John's Church, Spencer Hill, SW19 4NZ
Family Concert with
Grand Union Orchestra
'The Isle will be full of Noises' – and Wimbledon too, as the master musicians from Grand Union Orchestra bring instruments and music from all corners of the globe: from Chinese court music, Indian ragas, rough-hewn East European dance rhythms, through South African township music and West African Drumming and chant, to reggae, calypso and ska from the Caribbean, and Latin-American salsa and samba.
There may also be the chance for getting small hands on large instruments!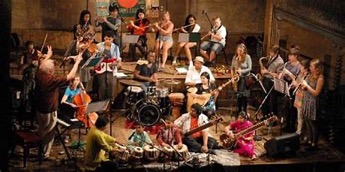 Sun 6 Nov
3.00pm
St Mary's Church, Putney High Street, SW15 1SN
Berlioz: L'Enfance du Christ
and Poulenc: Litanies à la Vierge Noire
The Academy Choir and London Mozart Players
Immensely popular since its first performance in Paris in 1854, Berlioz's great oratorio in three parts tells the story of the Holy Family's flight into Egypt.
The programme begins with a stunningly beautiful work for women's voices by Poulenc.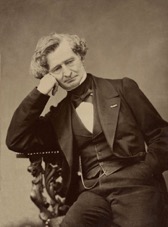 Sat 12 Nov
8.00pm
Sacred Heart Church, Edge Hill, SW19 4LU
The Soldier's Tale
A revival of WIMF's acclaimed 2014 production.
A fully choreographed, dramatic performance of Stravinsky's iconic tale of a soldier's encounter with the devil, re-imagined as a computer game, with the iphone as the source of all wealth and knowledge.
"A splendidly imaginative production…incisively witty text… It's a theatrical tour de force that deserves to be widely seen" (Barry Millington, Evening Standard)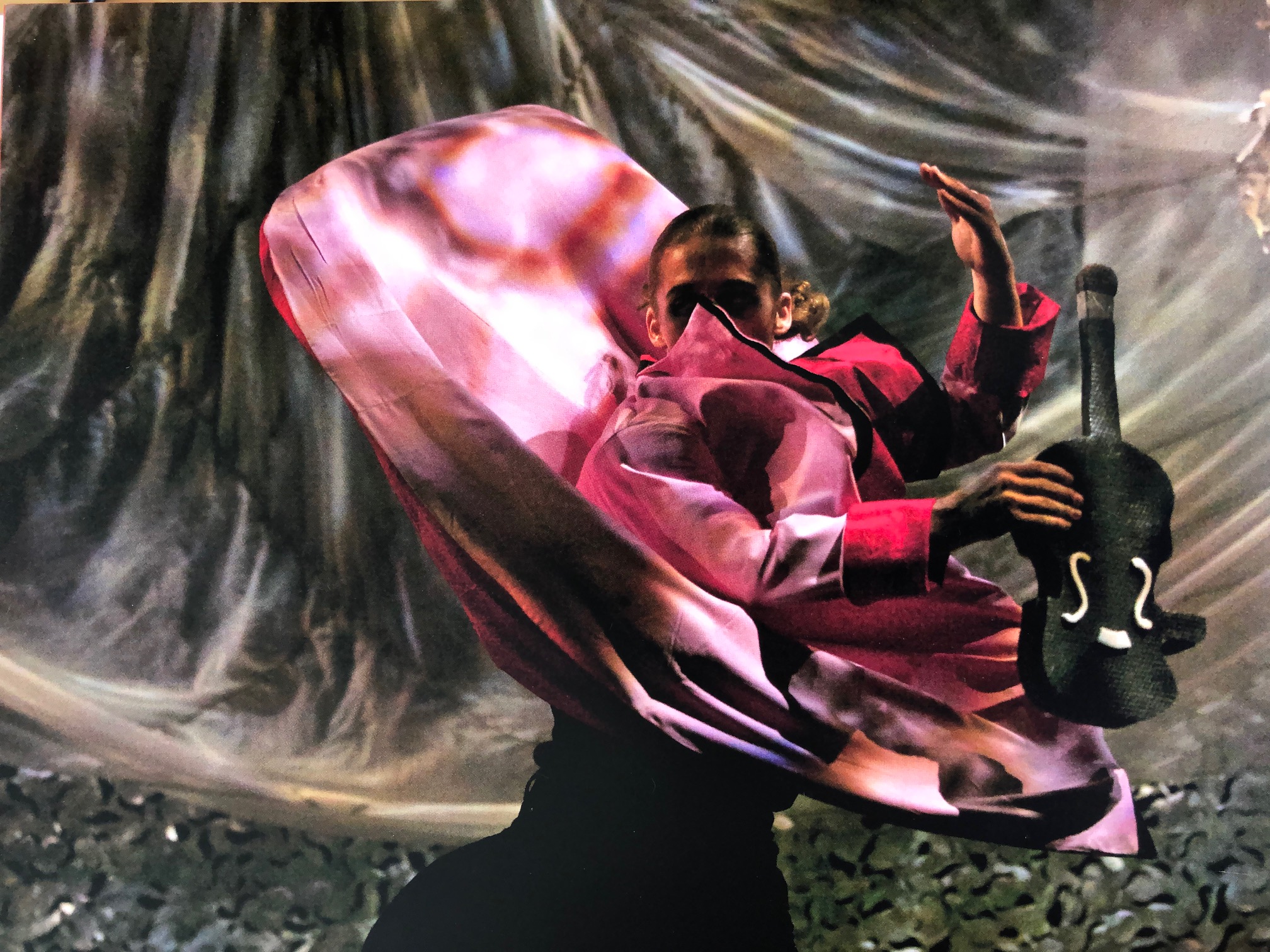 Sun 13 Nov
7.30pm
New Wimbledon Theatre, The Broadway, SW19 1QG
Brodsky Quartet
Haydn's Op 54 No 2 has been called the 'most extraordinary string quartet of the 18th century'.
Schubert's 'Death and the Maiden' is a wondrous masterpiece, many people's favourite string quartet of all.
Shostakovich's iconic autobiographical Eighth represents his 'Testament', using the four-note motif DSCH, Dmitri Schostakowitsch.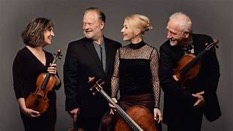 Mon 14 Nov
7.30pm
St John's Church, SW19 4NZ
Piano Recital
Antonio Oyarzabal
La Muse Oubliée
This is a joyful discovery of some truly remarkable keyboard music written by female composers, who are at long last finding new young performers delighting in championing them.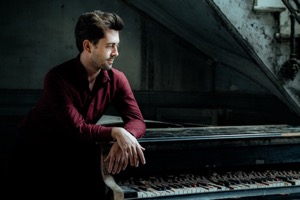 Tue 15 Nov
1.10pm Lunchtime
St John's Church, SW19 4NZ
Lieder Recital
Benjamin Appl baritone
Sholto Kynoch piano
Benjamin Appl: a voice that 'belongs to the last of the old reat masters of song' with 'an almost infinite range of colours' (Süddeutsche Zeitung)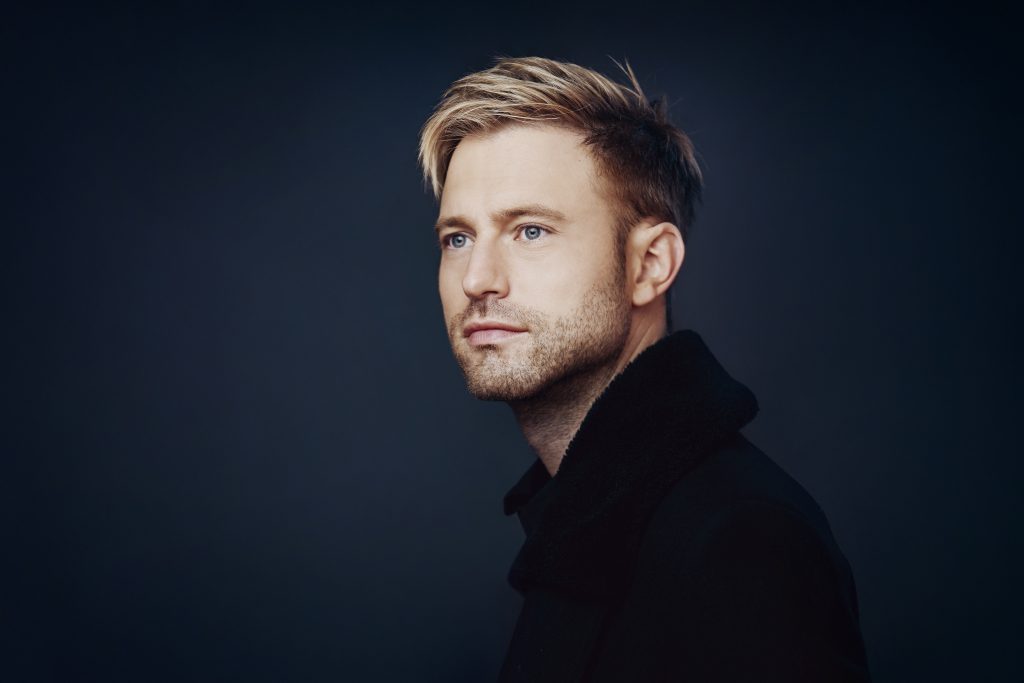 Tue 15 Nov
7.30pm
St John's Church, SW19 4NZ
Amatis Piano Trio
One of the few permanent piano trios, the Amatis have been winning prizes and performing extensively throughout Europe.  They offer three masterworks for their return visit to Wimbledon.

Shostakovich Piano Trio No 1, Op. 8
Schumann Piano Trio No.3, Op. 110
Suk Élégie Op. 23
Mendelssohn Piano Trio No.1, Op. 49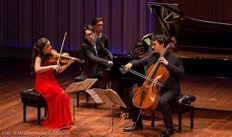 Wed 16 Nov
7.30pm
St John's Church, SW19 4NZ
Spanish Glories of the 16th Century
Tenebrae
Tomás Luis de Victoria's Requiem Mass is a masterpiece. For many, it represents what Renaissance polyphony is, what it sounds and feels like, and how expressive it can be. Some would say it sits comfortably beside works like Bach's St. Matthew Passion, Mozart's own Requiem Mass, and even Beethoven's Ninth Symphony as one of the truly great achievements in the history of music.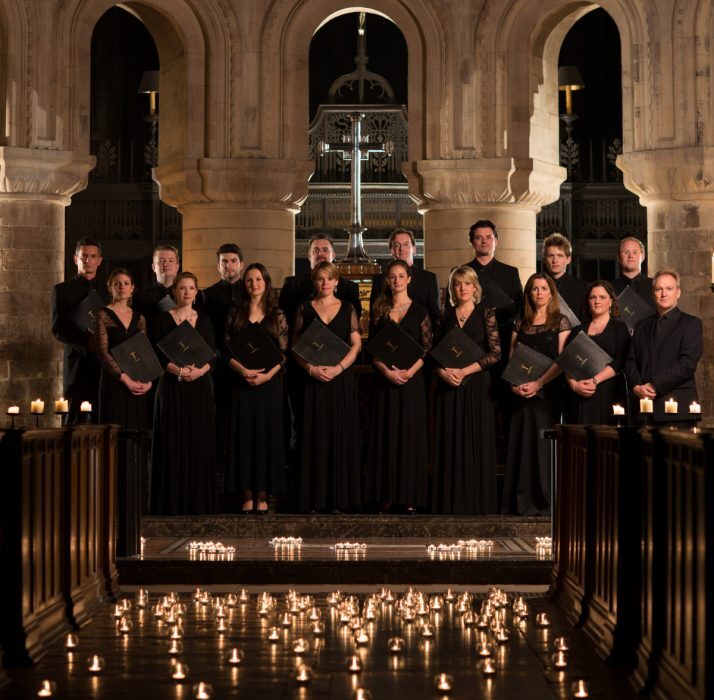 Thu 17 Nov
8.00pm
Sacred Heart Church, SW19 4LU
Connaught Brass
Connaught Brass are a thrilling young quintet who are quickly making a name for themselves as a fresh talent in the chamber music world with a vibrant and bold approach to their music – earning them 1st prize in the inaugural Philip Jones International Brass Ensemble Competition in 2019.  Their varied programme ranges from the18th century Italian composer Pergolesi to the music of Florence Price, the first African- American woman to be recognised as a major composer, and finishes with the distinctive jazz voice of Kurt Weill.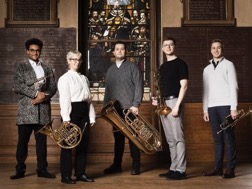 Fri 18 Nov
1.10pm Lunchtime
St John's Church, SW19 4NZ
The Pasadena Roof Orchestra
For over 50 years, to widespread acclaim across the UK, Europe and beyond, The Pasadena Roof Orchestra have been re-creating the sounds of the 1920s and 1930s, with songs from Irving Berlin, Ray Noble, Cole Porter and their contemporaries.  Relive the electrifying hot jazz from Fletcher Henderson and Duke Ellington, and enjoy a special evening of live music, with more than a dash of wit and humour.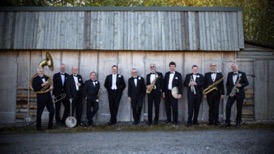 Fri 18 Nov
8.00pm
Upper Hall Sacred Heart Church, Edge Hill, SW19 4LU
The Magic of Mozart
Nikolai Demidenko – Piano
Wiener Kammersymphonie –
Part One – The MARRIAGE OF FIGARO – 4.00pm
Divertimento K.137
Piano Concerto No.24, K. 491
Overture to Marriage of Figaro
Arias from Marriage of Figaro
Interval – Pre-booked Themed Dinner at LIGHT HOUSE Restaurant
Part Two – The MAGIC FLUTE – 8.00pm
Divertimento K.157
Piano Concerto No.9, K.271
Overture to the Magic Flute
Arias from Magic Flute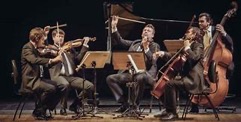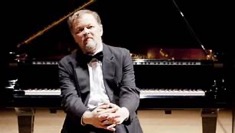 Sat 19 Nov
4.00pm Part 1
8.00pm Part 2
St John's Church, SW19 4NZ
Bizet's Carmen

Regent's Park Opera
Musical Direction:  Ben Woodward
Carmen: Lilly Papaioannou
Don José: Howard Hutt
Bizet's Carmen was ground-breaking in its realism, putting the lives of ordinary people, gypsies, smugglers, deserters, factory workers and various ne'er-do-wells centre stage.
Scorned by early critics, Bizet died convinced that he had written the greatest failure in the history of opera.
But, as predicted by Tchaikovsky, it rapidly became one of the most popular operas of all time, with its many memorable songs, such as the "Toréador Song" and "Habanera."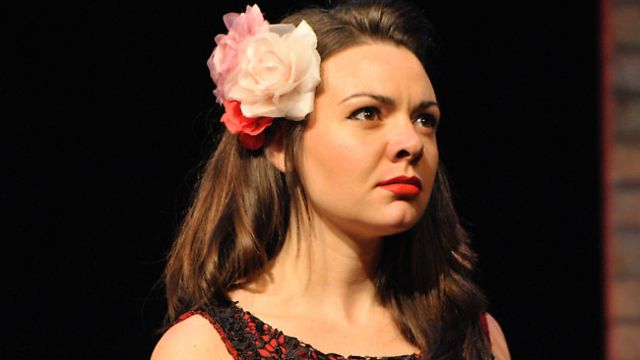 Sun 20 Nov
7.00pm
Trinity Church, SW19 4AA
Lortie – Mercier Piano Duo
Astonishing Piano Duos
Mozart: Sonata for Two Pianos in D major, K.448
Ravel: La Valse
Stravinsky: Le Sacre due Printemps
Mozart's only sonata for two keyboards is not only one of his most entertaining works but at the same time one of the most profound and mature of all his compositions.
Paris was the place to be for art, dance, and music in the early 1900s. Stravinsky's Rite of Spring for the Ballets Russes, in 1913,  is one of the icons of the 20th century; and Ravel, in 1920, saw in his  disintegration of the Viennese waltz a metaphor for the collapse of society following the Great War.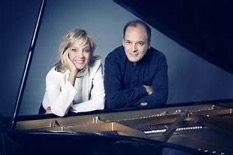 Mon 21 Nov
7.30pm
St John's Church, SW19 4NZ
The Yehudi Menuhin School

This always popular concert showcases the talents of some of the finest young musicians from around the globe. 
The celebrated violinist Yehudi Menuhin founded his school to develop their students' talents to the highest degree within a nurturing and stimulating academic environment, regardless of their economic background.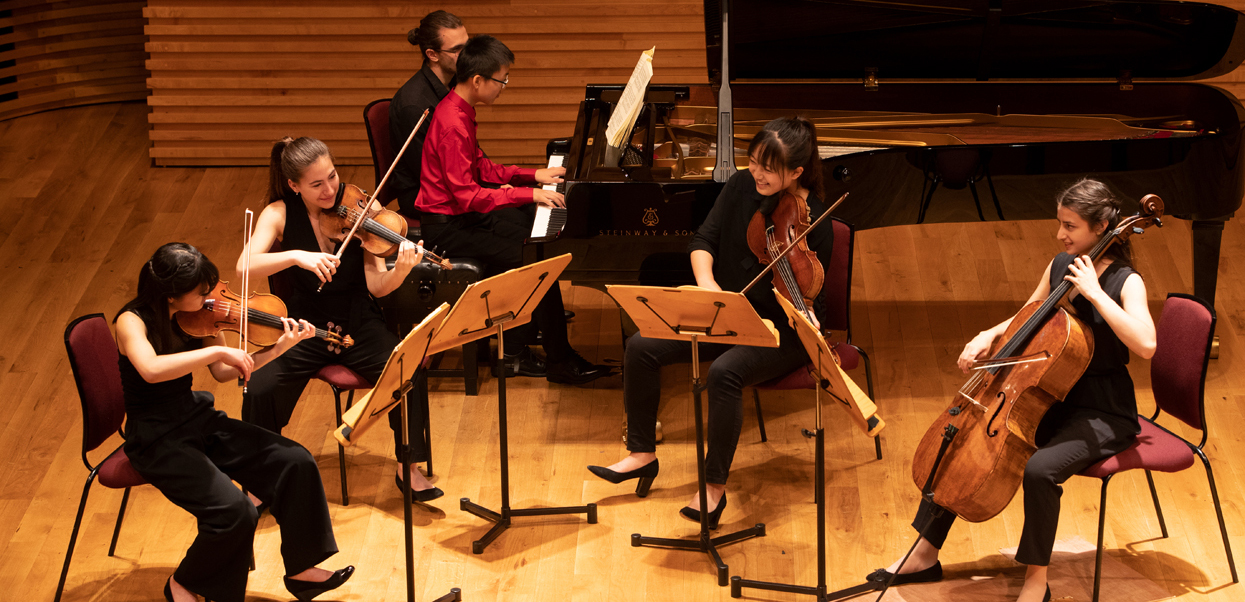 Tue 22 Nov
1.10pm Lunchtime
St John's Church, SW19 4NZ
Celebrity Violin Recital
Charlie Siem violin, Itamar Golan piano
Beethoven's monumental Kreuttzer Sonata (recently recorded by tonight's two international musicians) is known for its technical challenges and its emotional scope. The two Romances are both pieces of great lyrical beauty. Grieg's Second Violin Sonata, "written in the euphoria of my honeymoon", reflects heavily on Norwegian folk elements. With wide-ranging diversity of cross-cultural appeal, British-born Norwegian violinist Charlie Siem is defining what it means to be a true artist of the 21st century. His duo partner, Itamar Golan is an acclaimed partner of some of the most outstanding instrumentalists of our time.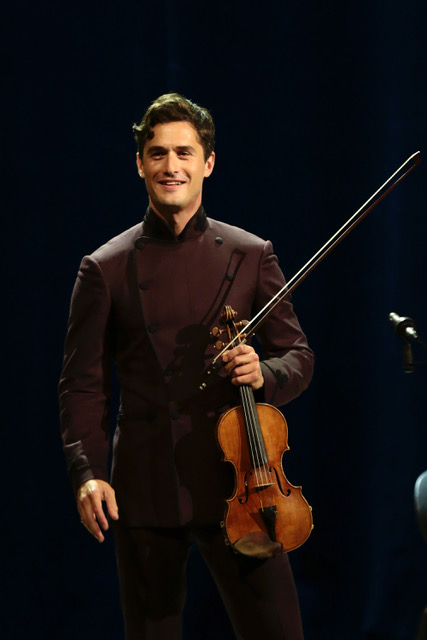 Tue 22 Nov
7.30pm
St John's Church, SW19 4NZ
The Zemstov Viola Quartet

The Zemtsov Viola Quartet consists of four members of a remarkable family all playing the viola.
They bring an unusual, but ravishing programme specially conceived for four violas. All four quartet members studied with the great viola virtuoso Michael Kugel. Each of them has developed a distinguished international career.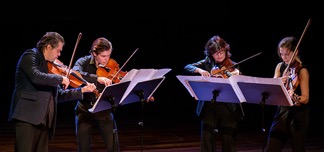 Wed 23 Nov
7.30pm
St John's Church, SW19 4NZ
Louis Lortie – Piano

A celebration of Preludes
"Chopin's Preludes are compositions of an order entirely part… they are poetic preludes, analogous to those of a great contemporary poet, who cradles the soul in golden dreams…" Liszt
Scriabin, whose 150th anniversary we celebrate this year, also wrote an outstanding set of 24 Preludes, modelled on Chopin's.
We also celebrate the 200th anniversary of César Franck with his Prelude, Chorale & Fugue, a masterpiece of imposing breadth and depth.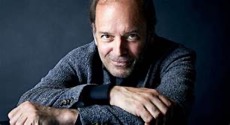 Thu 24 Nov
7.30pm
St John's Church, SW19 4NZ
Barbican Quartet

Schumann – Bartók
First prize winners of the 2019 Joseph Joachim International Chamber Music Competition as well as the 2018 St Martin in the Fields Chamber Music Competition, the Barbican Quartet are quickly establishing themselves internationally.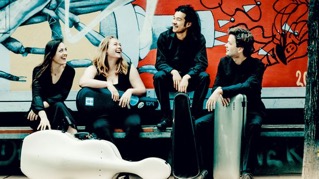 Fri 25 Nov
1.10pm Lunchtime
St John's Church, SW19 4NZ
Chineke!  Chamber Ensemble
Since its foundation in 2015, Chineke! has been creating quite a stir with performances at the Proms, and the Festival Hall, fulfilling its Founder, double bass player Chi-chi Nwanoku's aims of championing change, celebrating diversity in classical music, and showcasing some wonderful music by ethnically diverse composers.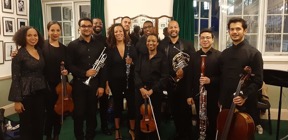 Sat 26 Nov
7.30pm
St John's Church, Spencer Hill, SW19 4NZ
Philharmonia Orchestra
Solo Oboe: Timothy Rundle
Conductor: Robin O'Neill
Elgar's Malvern Hills
Elgar:  Serenade for Strings, Op 20
Dvořák:  Nocturne for Strings, Op 40
Vaughan Williams:  Oboe Concerto
Bartók:  Romanian Folk Dances
Mahler:  Adagietto from 5th Symphony
Elgar:  Introduction and Allegro
Two of Elgar's masterpieces bookend this concert of exceptional works for string orchestra, full of nostalgia for time and place. The ravishing Adagietto, Mahler's love song full of longing to his wife Alma;  Elgar for his beloved Malvern Hills; Bartok for the folk music of his native Hungary; and Dvorak's reflective gem. The lyrical Vaughan Williams Oboe Concerto, written for the great Leon Goossens, is one the outstanding works for the instrument.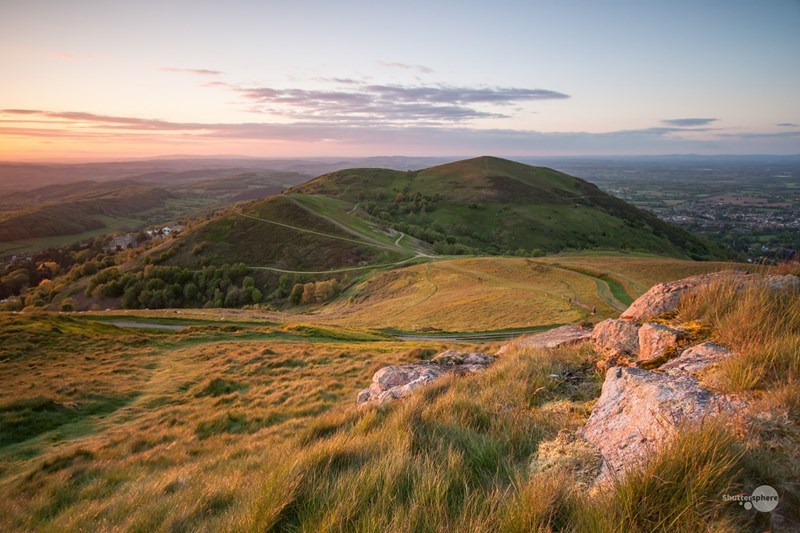 Sun 27 Nov
7.00pm
Trinity Church, Mansel Road, SW19 4AA
Brahms: A German Requiem
The FINAL concert of the OSJ Voices
This distinguished choir that has performed frequently at St John's Smith Square, Cadogan Hall, and the Proms, has invited WIMF to host its final concert, featuring one of the most popular of all choral works, the Brahms Requiem, in the 1871 London Version with piano 4-hands. Brahms was just 20 years old when Robert Schumann pronounced: "He has come; a young man over whose cradle Graces and Heroes have stood watch. His name is Johannes Brahms." 15 years later, with his German Requiem performed in front of an international audience Schumann's prophecy finally came true.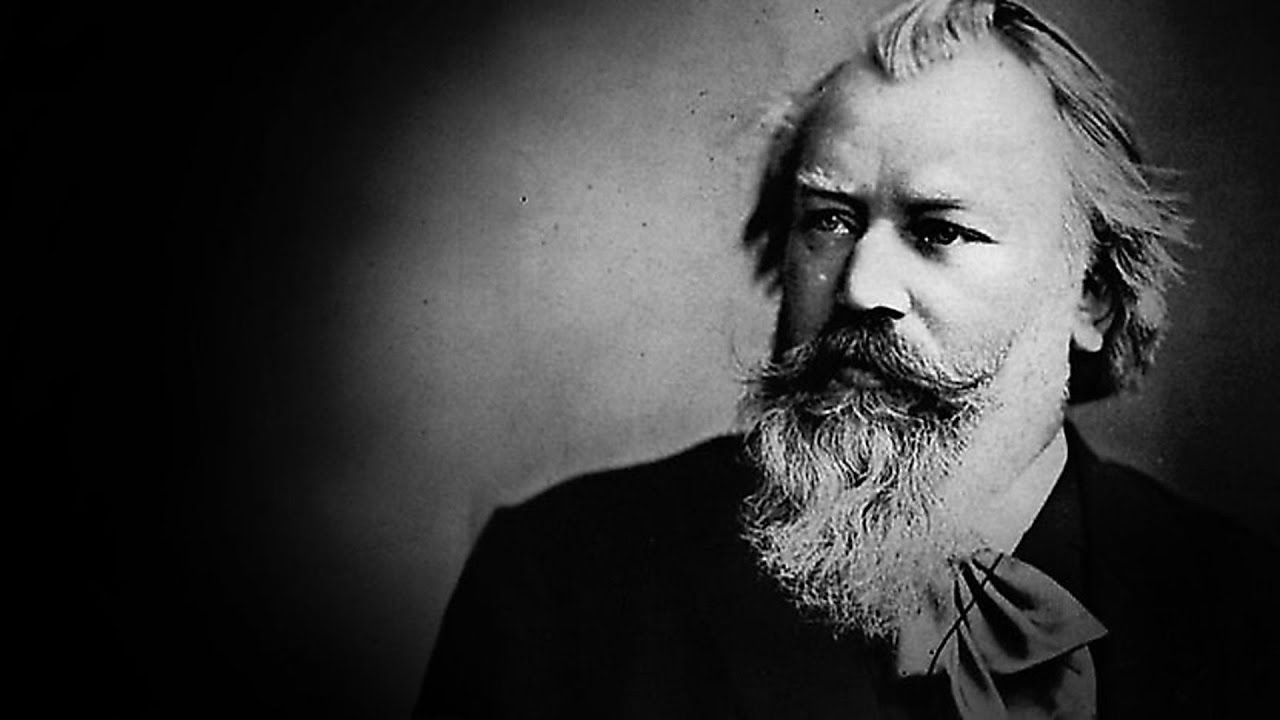 Mon 28 Nov
8.30pm
Sacred Heart Church, SW19 4LU
Screening of Cecil B. DeMille's 'King of Kings'
Organ: David Briggs
'One of the world's great contemporary organists' New York Times
The 1927 American silent epic film, produced and directed by Cecil B. DeMille, depicting the last weeks of Jesus before his crucifixion.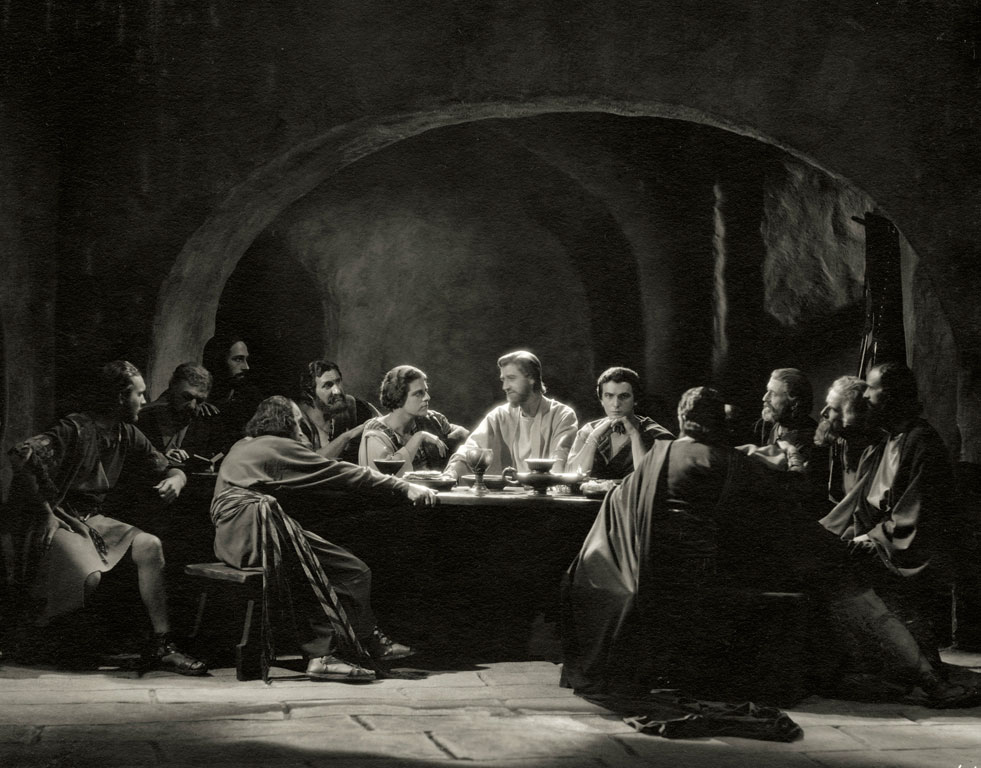 Tue 29 Nov
8.00pm
Sacred Heart Church, SW19 4LU